The Iridium satellite constellation is a low orbit infrastructure that provides true global coverage. The 66 cross-linked satellites provide satellite services while orbiting the earth 400 - 1,000 miles above the surface at high speeds. With the constellation upgrade in 2019, Iridium provides cutting-edge services for all corners of the globe.
Reliable and secure, Iridium communications offer voice, data access, monitoring and tracking of remote assets, and a plethora of portable and handheld devices that allow you to connect via satellite. Accessories are available for every model and make so you can use the full potential of your Iridium devices.
Satellite Services
Whether you need an Iridium satellite phone or an internet connection for your yacht, Canada Satellite offers an extensive range of Iridium products. If you're traversing the globe on foot, by car, boat or plane, you'll be able to stay connected from any isolated region on earth.
Voice
The Iridium satellite network enables crystal-clear quality voice calling using robust and dependable mobile devices. The Iridium sat phones come in different models, the Iridium 9575 Extreme, Iridium 9575 PTT (Push-to-Talk), the 9555, and the Iridium GO!. These purpose-built phones offer unique features and usability for most conditions and environments.
Data
Iridium's data devices and data usage plans allow small or enterprise teams to access Internet services where terrestrial networks are unreliable or non-existent. Whether you're cruising out at sea or hunting in the Arctic, Iridium's satellite terminals enable data accessibility for seamless communication across the planet. Iridium's latest addition to its device range for high-volume data is the Iridium Certus that offers broadband via a multi-service platform.
Tracking and Monitoring
The global Iridium satellite network enables global businesses to maximize the advantages of the Internet of Things (IoT). Iridium's sophisticated data devices allows the tracking and monitoring of remote assets across the oceans, continents and airways. Modems, modules, locator beams, and satellite transceivers can be integrated with numerous applications to provide unrestricted voice and data services.
Satellite Service Plans
Competitive airtime and data plans are available for all devices that enable access to Iridium satellite communications. If you require long-term use, the postpaid bundles offer a monthly subscription based on your voice and data requirements. Or, if you only need an airtime plan for short term use, the prepaid packages offer no strings attached satellite access.
Airtime
The prepaid options for voice minutes can be purchased for use in a specific region or globally. You can choose to get a SIM card and top it up as needed or buy voice bundles based on your anticipated usage. If you don't want to watch your airtime balance, the postpaid packages offer recurring minutes with or without a data bundle, for a monthly subscription fee.
Iridium Certus Data
Iridium's data bundles offer postpaid or prepaid with varying data limits. If you need connectivity for multiple devices and large teams, unlimited data plans are available for long or infrequent use. You can choose from a variety of bundles from 10MB or 30GB, temporarily or permanently.
Iridium Global Coverage Map
---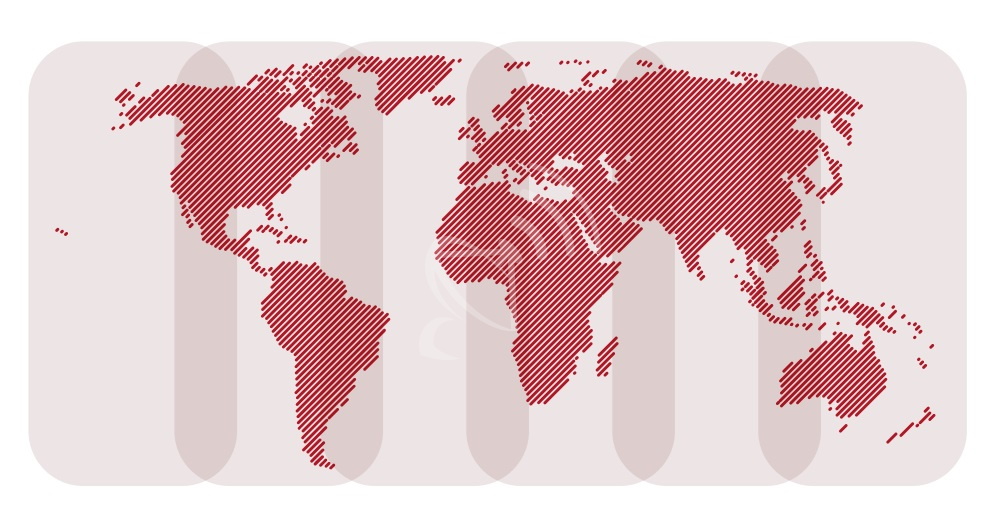 Iridium delivers essential communications services to and from remote areas where no other form of communication is available.  Powered by a uniquely sophisticated global constellation of 66 cross-linked Low-Earth Orbit (LEO) satellites, the Iridium® network provides high-quality voice and data connections over the planet's entire surface, including across airways, oceans, and polar regions. Together with its ecosystem of partner companies, Iridium delivers an innovative and rich portfolio of reliable solutions for markets that require truly global communications.
 
At only 780 kilometers from the Earth, the proximity of Iridium's LEO network means pole-to-pole coverage, a shorter transmission path, stronger signals, lower latency, and shorter registration time than with GEO satellites. In space, each Iridium satellite is linked to up to four others creating a dynamic network that routes traffic among satellites to ensure global coverage, even where traditional local systems are unavailable.