Iridium GO! Postpaid Plans
Compare Iridium GO! Postpaid Plans
| PLAN | GO! 5 | GO! 75 | GO! 150 | GO! UNLIMITED |
| --- | --- | --- | --- | --- |
| ACTIVATION FEE | US$0.00 | US$0.00 | US$0.00 | US$0.00 |
| MONTHLY SUBSCRIPTION | US$65.00 | US$89.92 | US$119.98 | US$149.95 |
| INCLUDED VOICE MINUTES | 0 | 75 | 150 | 150 |
| INCLUDED DATA MINUTES | 5 |   |   | UNLIMITED |
| INCLUDED TEXT MESSAGES | 0 | 0 | UNLIMITED | UNLIMITED |
| MINIMUM TERM (MONTHS) | 6 | 6 | 6 | 6 |
| EARLY TERMINATION FEE | US$195.00 | US$240.00 | US$270.00 | US$360.00 |
| SIM REACTIVATION | US$295.00 | US$295.00 | US$295.00 | US$295.00 |
| US LOCAL NUMBER | US$9.99 | US$9.99 | US$9.99 | US$9.99 |
| SIM REACTIVATION | US$295.00 | US$295.00 | US$295.00 | US$295.00 |
| SIM DEACTIVATION | US$0.00 | US$0.00 | US$0.00 | US$0.00 |
| SUSPENSION / BARRING | US$0.00 | US$0.00 | US$0.00 | US$0.00 |
| CHARGES (PER MINUTE) | GO! 5 | GO! 75 | GO! 150 | GO! UNLIMITED |
| --- | --- | --- | --- | --- |
| GO! DATA (VIA ACCESS NUMBER 88160000330) | US$0.99 | US$0.79 | US$0.49 | UNLIMITED |
| CALLS TO LANDLINE AND MOBILE | US$1.29 | US$1.29 | US$1.29 | US$1.29 |
| IRIDIUM / RUDICS DATA | US$1.29 | US$1.29 | US$1.29 | US$1.29 |
| IRIDIUM TO IRIDIUM (INCLUDING VOICEMAIL) | US$0.99 | US$0.99 | US$0.99 | US$0.99 |
| OTHER SATELLITE NETWORKS | US$12.95 | US$12.95 | US$12.95 | US$12.95 |
| +1 ACCESS | US$1.69 | US$1.69 | US$1.69 | US$1.69 |
| 2 STAGE DIALLING | US$1.59 | US$1.59 | US$1.59 | US$1.59 |
| SMS (PER MESSAGE) | US$0.25 | US$0.25 | UNLIMITED | UNLIMITED |
Updated August 12, 2023
Notes
- The Iridium GO! can be used with either a Standard or a Crewcalling SIM
- The GO! service pricing is restricted to the IMEI range of GO! devices.  Any other Iridium devices (ex. 9555, 9575) can technically use a GO! plan, however, if they are not in the specified IMEI range then calls using the Iridium - Direct Internet GO! call destination will be charged at the standard Direct Internet rates. 
- * Bundled voice minutes include Iridium to fixed, Iridium to Iridium and voicemail only  

US Local Number
The US Local Number option provides a US (+1) phone number that is linked directly to your satellite phone, allowing the PSTN caller to be charged at International Call rates rather than the high charges for calling the 8816 Iridium code direct.  The caller pays for the standard international call to the +1 number, the Iridium account holder pays the satellite portion, charged at the rate above.

All Iridium plans are billed from the 15th day of each month to the 14th day of the following month. Any activation days before the 15th will be pro-rated.  All cancellations require 30 days written notice by email to sales@canadasatellite.ca.  All postpaid plans will automatically renew once your initial subscription period ends.  A valid credit card is required for monthly subscription and overages.
Iridium Global Coverage Map
---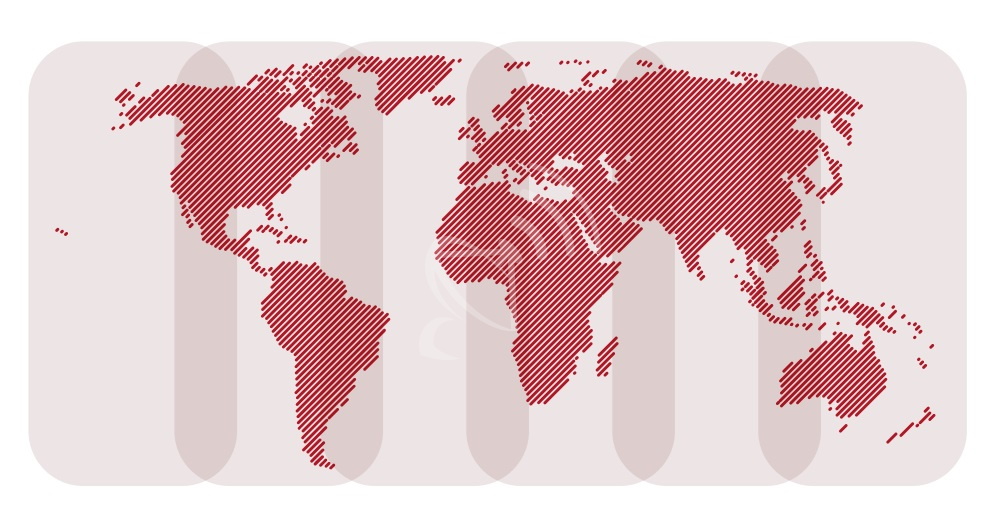 Iridium delivers essential communications services to and from remote areas where no other form of communication is available.  Powered by a uniquely sophisticated global constellation of 66 cross-linked Low-Earth Orbit (LEO) satellites, the Iridium® network provides high-quality voice and data connections over the planet's entire surface, including across airways, oceans, and polar regions. Together with its ecosystem of partner companies, Iridium delivers an innovative and rich portfolio of reliable solutions for markets that require truly global communications.
 
At only 780 kilometers from the Earth, the proximity of Iridium's LEO network means pole-to-pole coverage, a shorter transmission path, stronger signals, lower latency, and shorter registration time than with GEO satellites. In space, each Iridium satellite is linked to up to four others creating a dynamic network that routes traffic among satellites to ensure global coverage, even where traditional local systems are unavailable.
tags | iridium plans, iridium subscription