Iridium Coverage
---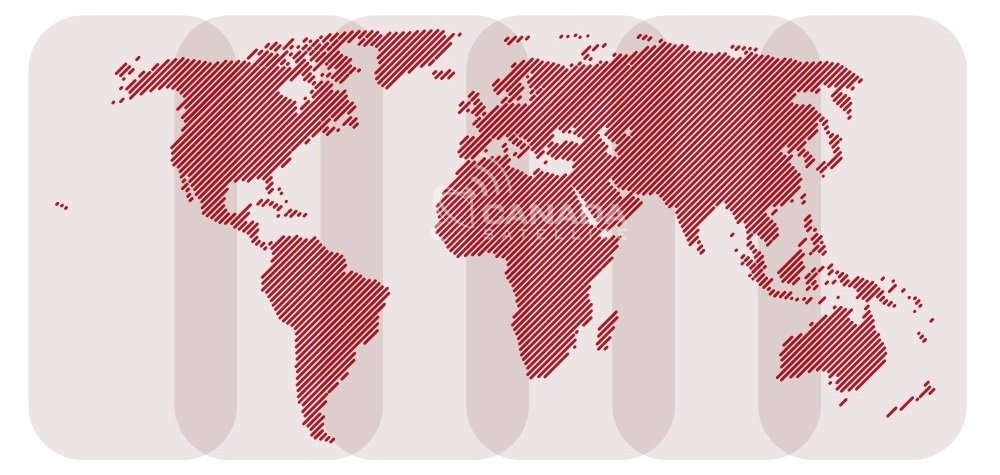 Only one communications company connects the entire globe
Iridium is the world's only truly global mobile communications company, with coverage of the entire Earth, including oceans, airways and Polar Regions. Iridium voice and data products provide communications solutions that allow global companies, government agencies and individuals to stay connected, everywhere. The unique Iridium constellation of 66 Low Earth Orbiting (LEO) cross-linked satellites routes communications traffic through space and around the world, creating highly efficient and reliable connections.
The Iridium network includes a constellation of 66 cross-linked Low Earth Orbit (LEO) satellites, plus seven in-orbit spares, means truly global coverage and real mobility everywhere.

The network is considered a meshed constellation of interconnected, cross-linked satellites so that each satellite "talks" with the other nearby satellites in adjacent orbits.

Unique to Iridium, this architecture provides inherent advantages in performance and reliability over other mobile satellite services providers.